Corporate Social Responsibility Activities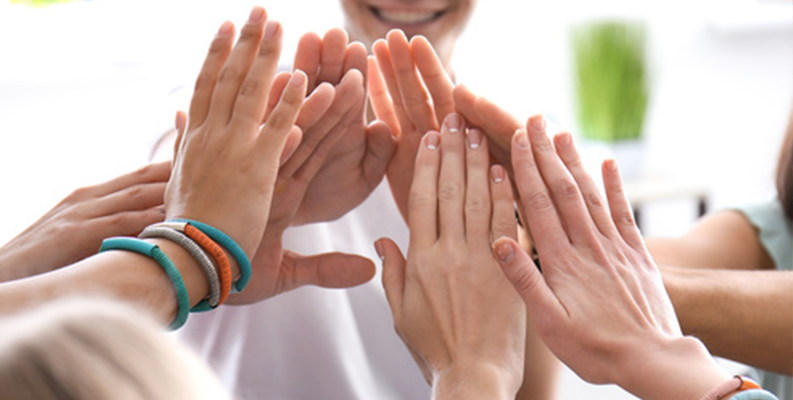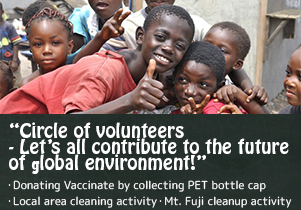 Supporting vaccination through the recycling of plastic bottle caps
This activity started in April 2011 with the slogan "Big love through small caps!"
We collected PET bottle caps from customers who purchased our products, exchanged them with cash through a recycling agent, and donated the profit to the Japan Committee, Vaccines for the World's Children.
Total collected: 6,479,917 pieces
Amount of CO2 reduction: 47,467kg
Number of vaccines purchased: 8,209 units (1 unit is for 1 person)
*As of March 31, 2019
Donation Received PET Bottle Cap
Our valued customers donate PET bottle caps daily basis.
We always thankful for the valued customers who donate the caps.
We received donated the caps from Mr. Yamazaki
who is the owner of VanaH Shop Toyama/Fukuoka
There were 55,796 bottle caps
Mr. Yamazaki donated and we recieved 52 boxes with VanaH 1.9-liter-shipping box.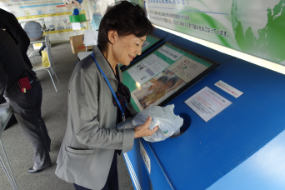 Brought PET bottle cap will be collected at Collection box.
We set up the collection boxes at several locations in our company, one each inside a tent at Fountain of Vana, at the smoking area inside the research institute, and at the main entrance of VanaH First Production Plant. Please use them. *Only for visitors with reservations
Certified NPO corporation Japan Committee, Vaccines for the World's Children
Efforts of Mt. Fuji Cleanup Activities
From 2012, we started up environmental beautification activities objected for protecting the natural environment of Mt Fuji which is also the source of hydrogen silica natural water.
We participate in Cleanup Campaign of Mt. Fuji which is implemented by Mt. Fuji Beautification Foundation.
We also join cleanup activity for surrounding area of start of a trail up a Mt. Fuji which is conducted by the Environmental Policy Division of Fujiyoshida City.
We have participated in those above cleanup activities eight times by year 2018 since year 2012.
Mt. Fuji Beautification Foundation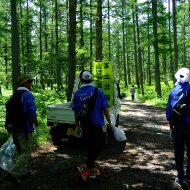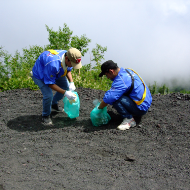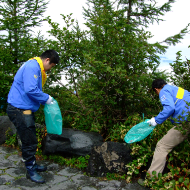 Cleanup activities
in the surrounding area
The VanaH First Production Plant is located in "Fuji-Hakone-Izu National Park" and manufactures hydrogen silica water in a lush natural environment. In order to protect our surroundings, we are working on beautifying the surrounding area and natural forest each year.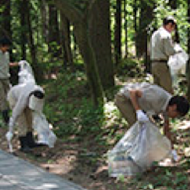 Forest beautification activities around the head office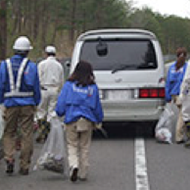 Regional Cleanup activities around the head office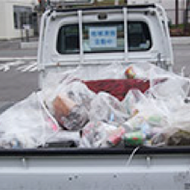 Loading collected trash